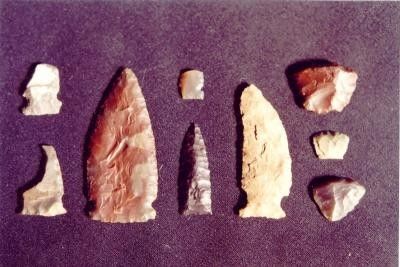 50 Centuries Cultures Society Inc.
The 50 Centuries' Interpretation Centre features artifacts from several local prehistoric cultures. There are two archaeological sites relating to the Maritime Archaic Indians, including the Big Droke living site and the Caines tool production site, which date to approximately 4500 BP. The site also exhibits artifacts from the Groswater Paleoeskimo culture dating to 2800 BP, and features animal bones such as seal and caribou which have been found and indicate a late spring/early summer occupation period. Also present is material from the Dorset Paleoeskimo, from 2000 to 1200 BP, as well as Recent Indian culture from 2000 to 1100 BP. Both the Dorset Paleoeskimo and the Recent Indians occupied the site during the same period.
The Interpretation Centre also contains local historical and geographical information in the Community Heritage Room, the Geology Display Area, and as well as the whalebone, "Folk of the Sea," and Captain Cook exhibits, and more.
Operated by the 50 Centuries Cultures Society Inc.
Wheelchair accessible
Craft Shop onsite featuring a variety of local goods from local artisans.
Heritage Room, on select days local artisans are onsite producing their works of art, instruction available.
Tea Room with authentic local foods.
Categories: All, Archeology, Indigenous Peoples, Prehistory, Regional Listings, Thematic Listings, Western
50 Centuries' Interpretation Centre
84-92 Michael's Drive
Bird Cove, NL A0K 1L0