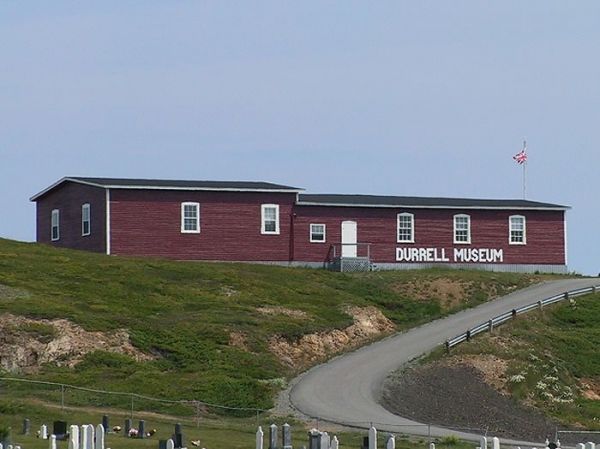 Durrell Museum Corporation
The Durrell Museum and Crafts is fast becoming a major tourist attraction and destination of choice for the many tourists and visitors to Twillingate Islands. Overlooking the Atlantic Ocean, and perched on the top of Old Maid Hill, the museum houses community artifacts depicting the way of life of a typical outport fishing settlement from the late 1800's to the early 1900's, including coopering and fishing history, as as well as a unique exhibit of the Arm Lads Brigade and it role in WWI and WWII. The Great Auk and Polar Bear exhibits are a must see!!
Built with free labour in 1910 as the Training Barracks and Armoury for a prestigious paramilitary organization in Durrell known as the Arm Lads Brigade, the museum provides a panoramic view overlooking the ocean and is a photographer's paradise for viewing and photographing majestic icebergs as they pass through Iceberg Alley.
A variety of locally made handcrafted crafts and knitted items are offered for sale.
Driving Directions: Follow Route 340 from Lewisporte or Route 330 from Gander to Twillingate, Notre Dame Bay. Turn right at Twillingate Main Street and continue for a couple kilometers into the beautiful town of Durrell.
Categories: All, Central, Community / Regional History, Crafts, Military History, Natural History / Science, Photography, Regional Listings, Service Organizations
Durrell Museum and Crafts
17 Museum Road
Durrell, Newfoundland and Labrador Canada