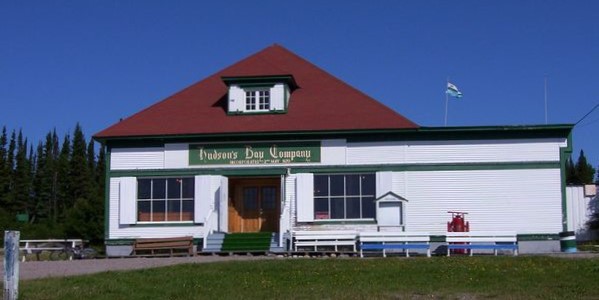 Labrador Heritage Society
The Labrador Heritage Museum is a converted and rehabilitated Hudson Bay Company trading post store building. Built in 1923 and used by the Hudson Bay Company for 60 + years until 1996.
The Museum concept includes the rehabilitation and adaptive reuse of the existing 1923 Hudson Bay Company building, through displays of original artifacts and preparation of interpretative displays.
The museum is interpreted through the heritage character of the building and interpretative displays, and presents five major themes each represented with floor exhibits.
The Museum Themes Include:      
1. Trapping and the Trappers Family 2. Hudson's Bay Company Trading Post 3. International Grenfell Association in North West River 4. The Hubbard and Wallace Expeditions 5. North West River History in Models:        
Location: 4 River Road, North West River, NL (When coming off the North West River bridge, please turn right Portage Road / turn right on River Road).
Admission: $3.00 per person, $2.00 for children 12 and under. Group rates available.
Categories: All, Community / Regional History, Labrador, Regional Listings
Tags: Hudson's Bay Company Trading Post, International Grenfell Association in North West River, North West River History in Models, The Hubbard and Wallace Expeditions, Trapping and the trappers family
Labrador Heritage Museum
4 River Road
North West River, NL A0P 1M0
Open to public (June-October) & By Request (November-May)