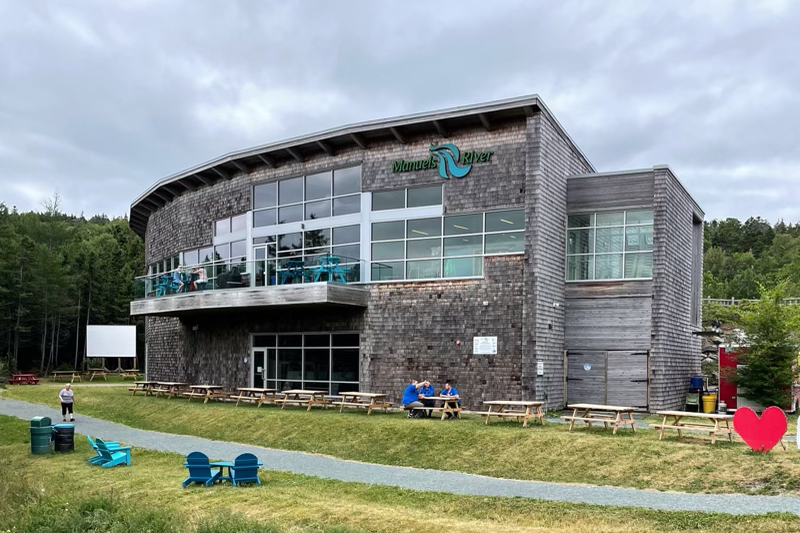 Manuels River
Manuels River is a registered Canadian charity dedicated to the conservation and protection of the Manuels River trail system. It was established in 1989 and incorporated in 1992, and is governed by a volunteer board of directors elected at an annual general meeting.
The Manuels River valley is one of the oldest and most picturesque river valleys in all of North America. It is home to many fascinating plants, insects, birds, and other animals, and contains some incredibly old rocks and some exceptionally well-preserved fossils; a centre of discovery. Our vision is to be a leader in connecting people with nature.
Manuels River is a community-based organization supporting sustainability, growing minds, and wellness. At Manuels River, the staff work diligently to protect the river valley and to educate the public about the necessity of their conservation. Part of this endeavor is to maintain, upgrade, and extend an accessible trail system that encourages appreciation of the natural world, physical activity, and mental wellness, along the river banks.
Use of a Hippocampe all-terrain wheelchair, a GRIT Freedom all-terrain wheelchair and a standard wheelchair are available.
Current hours (September 5 – December 22, 2023)
Centre Hours: Tuesday – Saturday 8:30 am – 4:00 pm
Cafe Hours: Tuesday – Friday 8:30 am – 2:30 pm, Saturday 8:30am – 12:30pm
Categories: All, Avalon, Community / Regional History, Ecology, Education, Geology / Fossils, Natural History / Science, Regional Listings, Theatre
Tags: Manuels River