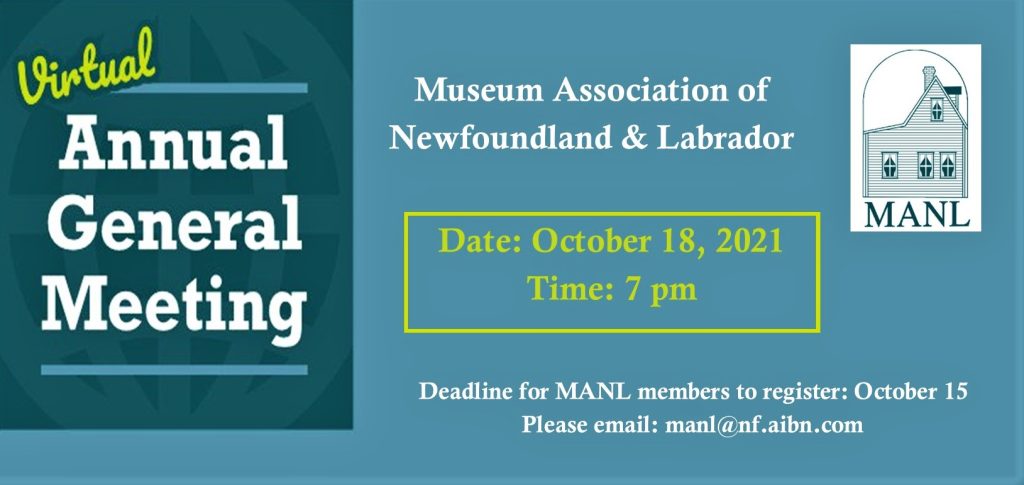 THE MANL AGM will be held on October 18, 2021.
Due to COVID-19, the AGM will be virtual. All MANL members are invited to attend. To register for the AGM, please email the MANL office by Friday, October 15, 2021.

The Museum Association of Newfoundland & Labrador hosts its Annual General Meeting & Conference every fall. Each year, the AGM brings together heritage and museum professionals, volunteers, staff, students, and supporters with diverse backgrounds and interests from across Newfoundland and Labrador as well as other parts of Canada to provide a comfortable environment for delegates to meet, share, and express ideas and topics of concern with one another.