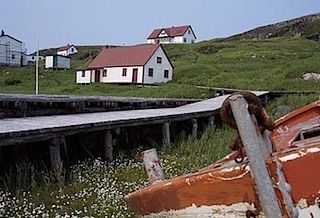 Battle Harbour Historic Trust Inc.
Situated on a small, near-shore island, Battle Harbour was for two centuries the economic and social centre of the southeastern Labrador coast. Mercantile saltfish premises first established there in the 1770s developed into a thriving community that was known as the "Capital of Labrador".
Today, the site has been restored and is open for day and overnight visitors. Numerous historic structures, walkways and work areas have been restored or reinstated, and a collection of more than 500 artifacts related to the fishery and everyday life are on display. Exhibits feature subjects including saltfish making, seal and salmon processing, mercantile trade in the area, the livyers lifestyle, the Grenfell Mission Hospital and the Marconi wireless station. The site also hosts small conferences, special-interest groups, explorers, yacht/boaters and families.
Gift Shop Onsite
Special Events – Battle Harbour Fun Day – late August
Categories: All, Communications, Community / Regional History, Fishery, Health / Medicine, Labrador, Maritime History, Mercantile, Regional Listings, Sealing
Battle Island
1 Main Street
Battle Island, Labrador A0K 3P0 Canada