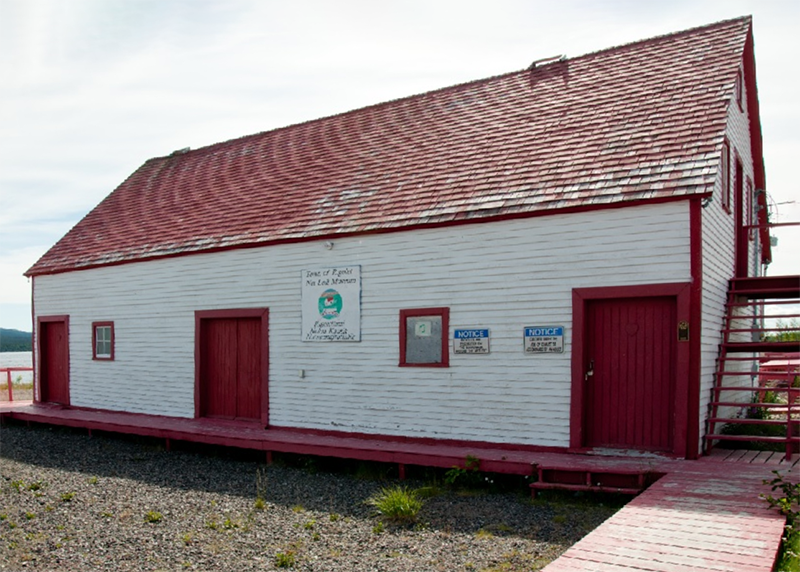 Rigolet Inuit Community Government
The Museum is run by the Rigolet Heritage Society and is located in Rigolet, Labrador. See a display of trade artefacts and information which tells the history of the Hudson's Bay Company in Rigolet. There is also two reconstructed HBC buildings on site, one is the museum itself and the other is a craft shop.
The Netloft was first used in connection with the salmon fishery. The 15.3 by 7.5 m (51 by 25 ft.) two-storeyed building has 34 net storage bunks measuring 0.5 by 0.9 by 1.8 m (1.5 by 3 by 6 ft.) built into its eaves. The HBC owned all of the fishing gear in the property and leased it to families at a cost of one-third of the catch of the salmon. Until approximately 1920, the families who used the Netloft identified their nets by painting their names on the top of the net storage bunks.
The Hudson's Bay Company Net Loft was designated a Registered Heritage Structure by the Heritage Foundation of Newfoundland and Labrador in 1997.
Categories: All, Community / Regional History, Fishery, Labrador, Regional Listings, Registered Heritage Structure
Lord Strathcona / Net Loft Museum
2 Pierre Marcoux
Rigolet, NL