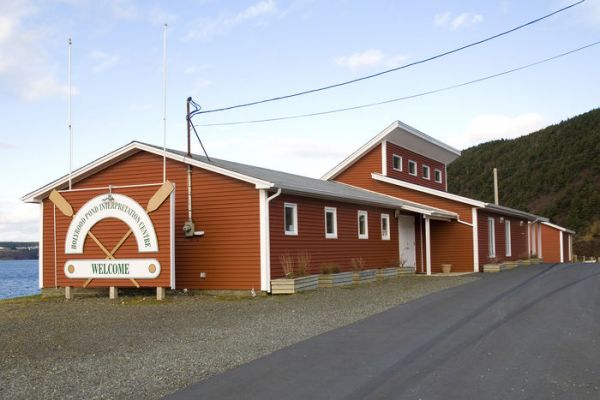 St. Vincent's Fisherman's Museum Committee Inc.
The Fishermen's Museum in St. Vincent's was first was established in 1995 in the restored home of a local fisherman. It is now located in an old convent behind the church on the main road of the community. Throughout all the displays in the various rooms, the treasures of a way of life almost lost are revealed. Take a journey down memory lane and witness the culture and heritage of a proud and hardworking people. People with strong connections to the sea and the land anxious to showcase their legacy to both descendants and visitors alike.
The Museum is located on route 90 of The Irish Loop Drive on the southern Avalon Peninsula. It is approximately a forty five minute drive from Mistaken Point Fossil Site which is seeking UNESCO designation for the oldest Precambrian one celled fossils in the world! Other attractions along the route to the Museum in St. Vincent's include The Ferryland Archeological site, Ferryland Lighthouse Picnics, Cape Race Lighthouse Titanic Connection and the historic Cape Pine Lighthouse near St. Shott's and old Trepassey Town. Trepassey features a couple of eateries and a motel/restaurant. If you come the way of Salmonier Line, several sites include The Wilds Golf Course Restaurant and Hotel, the Salmonier Nature Park, Father Duffy's Well Day Park, the replica of the resettled village of Oderin in St. Mary's, as well as The Claddagh Inn and the Celtic Knot Pub and Restaurant. Then there's the lovely Gulch Beach which features an antique "auto-weekend" midsummer each year. In the town of St. Vincent's, St. Stephen's Peter's River, there is the Holyrood Pond Interpretation Centre which opens during the summer season and hosts a tea room and gift shop. Then almost situated right on the beach there is the cozy Whale Song B & B which is open year round to welcome guests. On top of Cemetery Road in St. Vincent's there is a lookout which is a photographer's paradise! The drive through several scenic communities on the way to the Fisherman's Museum is one filled with the beauty of a rugged Newfoundland coastline, lots of little nooks and crannies, and very friendly welcoming people.
Categories: All, Avalon, Community / Regional History, Fishery, Regional Listings
St. Vincent's Fishermen's Museum and Memorial Garden
180 Main Road
St. Vincent's, Newfoundland and Labrador Canada
Hours are flexible.