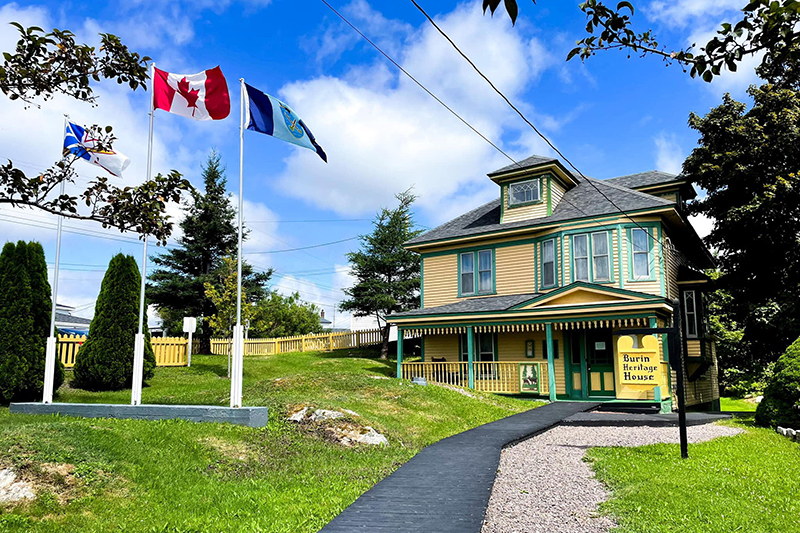 Burin Heritage Tourism Association
The Burin Heritage Tourism Association manages community events, three historical buildings, and a gift shop in Burin Heritage Square.
Historical artifacts and stories shared through generations tell tales of tragedy, heroism, hardship, and triumph. Entry to the historical buildings and guided tours are free of charge, however donations are graciously accepted. The visitors are also encouraged to sign guestbooks at each location they visit!
Acquired by the Bank of Nova Scotia in the 1930's, the Bank of Nova Scotia Museum features the original vault used back in the day. Two additional floors that were once the bank manager's residence, are now home to several artifacts that tell the history of Burin, its settlers, transients, marine activities and more. When you visit this building, you'll learn about the 1929 Tsunami, how the residents coped with pirates and privateers, and other challenges that were faced before officially becoming a part of Canada.
The Burin Heritage House was built in 1920 by popular meat merchant Vincent Reddy, and was later bought by the town for use as a museum. It is currently reimagined as a 1940's home, with the help of many generous donations from our community. Step back in time and see first hand some of the things that helped shape the culture in this picturesque coastal community.
Built in 1933, the Oldest Colony Trust Building was originally used as cold storage, and was outfitted with cork on the inside walls for better insulation. Since the 1970's however, the building has served many purposes in the community. There are a number of murals painted inside that help bring history to life, and also serve as a great starting point to your stroll on the boardwalk. During the summer, the building hosts "Live Entertainment on the Wharf" every Wednesday, is a wedding and/or reception venue, and is a regular event venue year-round for "Knit and Chat", paint nights, fundraisers, and more.
The rest of Burin Heritage Grounds has a number of picnic areas, a seaside boardwalk, photo opportunities, and an outdoor stage for live entertainment. There are also a number of events held here, including summer celebrations with bouncy castles, water slides, treats and more.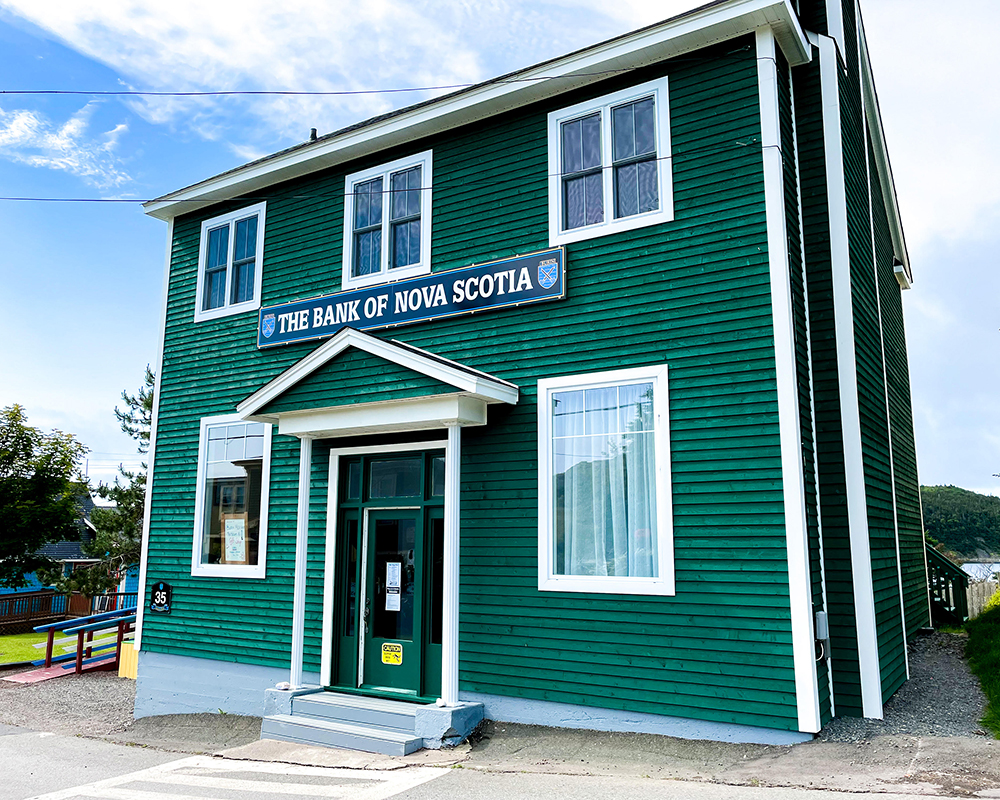 Categories: All, Community / Regional History, Crafts, Eastern, Heritage Building, Regional Listings, Thematic Listings
Burin Heritage Square
35 Seaview Drive
Burin, NL A0E 1E0
Open from mid-June to the end of September.