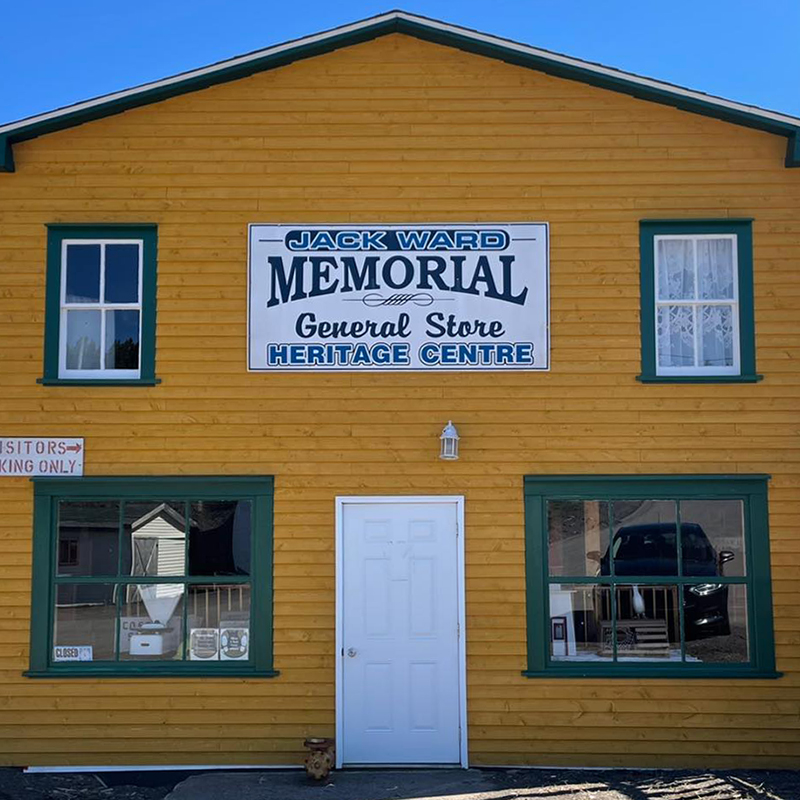 Town of Leading Tickles
This 2-story building is the oldest known standing structure in Notre Dame Bay. The lower level was a general store owned by Mr. Jack Ward while the upper level was the home of Mr. Ward and his family. Today, on the first floor you will find a little gift shop along with some antiques from years ago. Upstairs is the main museum where you will find some of the actual family heirlooms along with other antiques donated by local residents. There is also a coffee shop and deck area.
Gift Shop: Locally handcrafted items and a variety of gifts and souvenirs.
Categories: All, Central, Community / Regional History, Heritage Building, Living History Site, Mercantile, Regional Listings
Jack Ward Memorial General Store Heritage Centre
7 Parsons Hill Road
Leading Tickles, NL A0H 1T0
Open last weekend in June - Labour Day, 11- 5, Monday - Sunday.