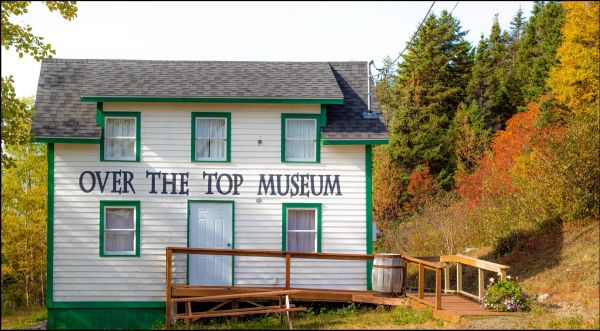 The Town of Birchy Bay
The residence of the late Peter and Ida Quinlan of Birchy Bay, built in 1916, houses the Over the Top Museum. Birchy Bay was first settled by fishermen from Fogo Island who would winter in the sheltered bays in winter tilts and cut timber from the surrounding area. A replica of a winter tilt can be visited on the Museum grounds. A scale model of the schooner Over the Top, built by the Birchy Bay Lumber Co. in honour of Newfoundlanders who lost their lives in WWI, is also on exhibit. The Museum also houses a collection of domestic artifacts. Exhibits focus on the people and history of the area.
Come learn about the way we were! Explore the replica Winters Tilt, hike the trails to French's Dump or to the summit of Jumper's Head. Daily Guided Tours available.
Categories: All, Central, Community / Regional History, Early Settlement / Exploration, Fishery, Heritage Building, Logging, Nature Trails / Park, Regional Listings
Over the Top Museum
247 Main Street
Birchy Bay, Newfoundland and Labrador A0G 1E0 Canada