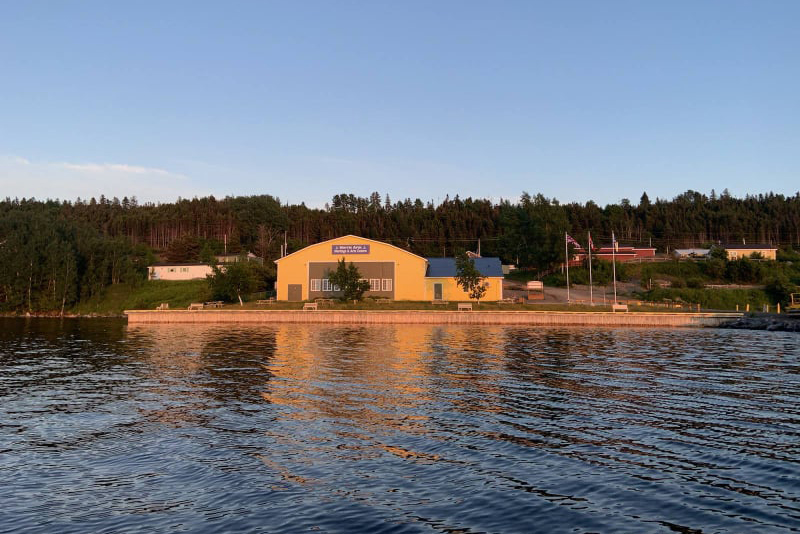 Norris Arm Heritage Society Inc.
The Fox Moth Museum is a heritage museum the main purpose of which is to preserve the heritage and culture of Norris Arm and surrounding area. The museum features a large number of artifacts pertaining to the community and its history regarding aviation, the railway, forestry, archaeology, salmon migration, and its people. There is a 911 room, where the visitors can view a locally made documentary about the 911 experience through the eyes of the community and its 911 guests.
The building is a replica of the original aviation hangar constructed on this site in the mid 1930s. Pioneer pilot Capt. Douglas Fraser, with his plane the Fox Moth, used this building as home base for his meteorological flights gathering data for the first commercial trans-Atlantic flights in the "flying boats".
Categories: All, Archeology, Aviation, Central, Community / Regional History, Heritage Building, Logging, Military History, Nature Trails / Park, Railway, Regional Listings, Theatre, Transportation
Fox Moth Museum
202 Citizen's Drive
Norris Arm, Newfoundland and Labrador A0G 3M0 Canada
Open Monday-Friday 10-4:30, Saturday-Sunday 1-4, July 2 - September 1. Tours can be arranged during the off season.