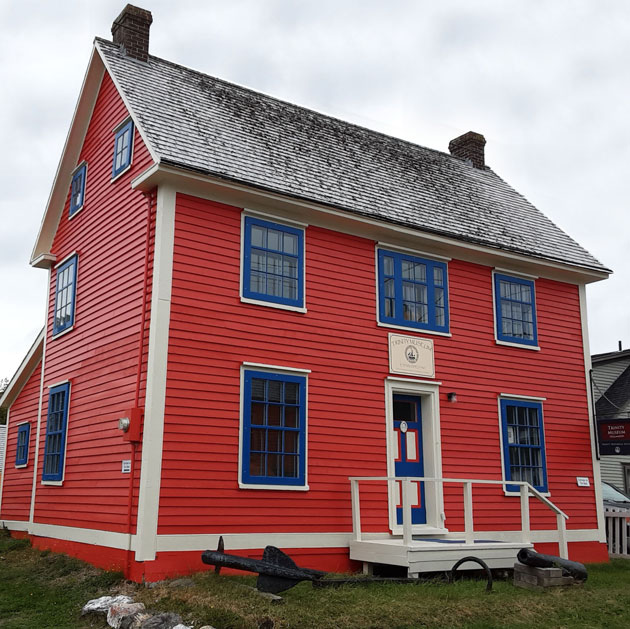 Trinity Historical Society Inc.
Built in the 1880s in the salt box architectural style by the DeGrish family, the building was acquired by the Trinity Historical Society and used as a museum since 1967. It houses a collection of over 2,000 artifacts donated by people from the Trinity area and elsewhere and consists of various household items, First and Second World War memorabilia, shoe cobblers' tools and much more.
Trinity Historical Society Inc. (THS) was founded in 1964 as a not-for-profit organization, incorporated in 1971 and registered as a charity in 1977. It owns and operates the Trinity Historical Society Archives (1966), Trinity Museum (1967), Green Family Forge (1991), the Court House, Gaol and General Building (1996), Lester-Garland House (1997) and Cooperage (2007) and oversees the operation of the Fort Point Lighthouse Interpretation Centre.
Categories: All, Architecture, Cobblers, Community / Regional History, Eastern, Heritage Building, Military History, Regional Listings, Thematic Listings
Trinity Museum
Church Road
Trinity, NL
Open from mid-May to mid-October from 9:30 AM to 5:00 PM daily.